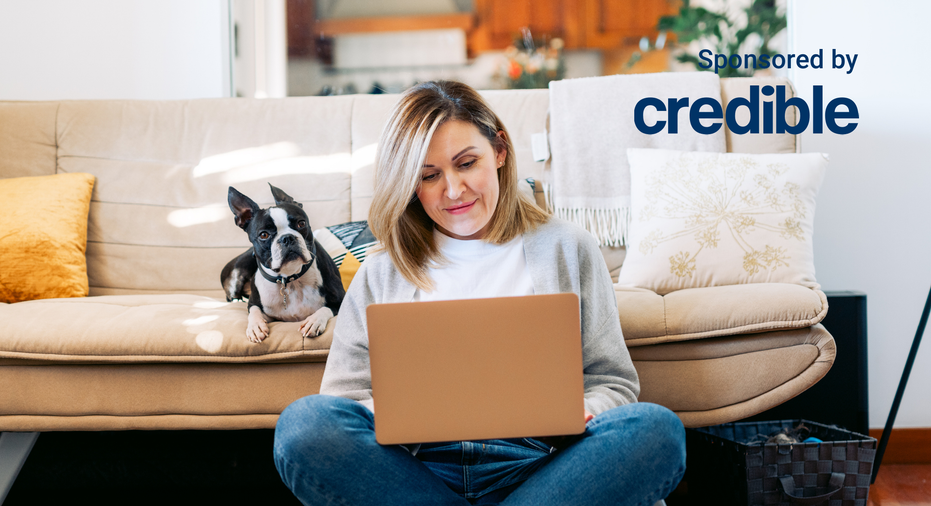 Mortgage rates dropped this week after the closures of Silicon Valley Bank (SVB) and Signature Bank spread fears across the banking sector and raised speculation about the interest rate environment, analysts said. 
The average rate for a 30-year fixed-rate mortgage decreased to 6.6% for the week ending March 16, according to Freddie Mac's Primary Mortgage Market Survey. That's down from the previous week when it averaged 6.73%. A year prior, the rate averaged 4.16%.
The average rate for a 15-year fixed-rate mortgage averaged 5.9%, down from last week when it averaged 5.95%. A year ago, the rate averaged 3.39%.
"Turbulence in the financial markets is putting significant downward pressure on rates, which should benefit borrowers in the short-term," Freddie Mac's Chief Economist Sam Khater said in a statement. "During times of high mortgage rate volatility, homebuyers would greatly benefit from shopping for additional rate quotes. 
"Our research concludes that homebuyers can potentially save $600 to $1,200 annually by taking the time to shop among multiple lenders," Khater continued.
If you're interested in buying a home, it can benefit you to shop around for the right rate. Visit Credible to compare details from different lenders, without affecting your credit score. 
THE FED IS EXPECTED TO RAISE ITS INTEREST RATE HIKES THIS YEAR
Mortgage applications on the rise: MBA
The dip in mortgage rates has followed a recent uptick in mortgage applications, according to research by the Mortgage Bankers Association (MBA). 
For the week ending March 10, mortgage applications increased 6.5% from the previous week, according to the MBA's Weekly Mortgage Applications Survey which was published on March 15. 
Meanwhile, mortgage refinance applications increased 5% from the previous week. And the Federal Housing Administration (FHA) loan share of applications increased to 12.9% from 12.8% during the previous week, according to the MBA. 
"Treasury yields declined late last week, as market concerns over bank closures and the potential for broader ripple effects triggered a flight to safety in Treasury bonds," Joel Kan, MBA's vice president and deputy chief economist, said in a statement. "This decline pushed mortgage rates for all loan types lower."
If you're looking to save on the homebuying process, it can help to compare mortgage rates. Visit Credible to get your personalized rate in minutes. 
JOB GROWTH SPIKES PUSH FED TOWARD MORE AGGRESSIVE INTEREST RATE HIKES
SVB closure raises questions about interest rates 
Although mortgage rates dipped this week, there's still speculation over the future of the interest rate environment, which could impact mortgage rates. After last week's shutdown of the investment banks SVB and Signature Bank, some economists said the Federal Reserve's aggressive interest rate hikes were partly to blame. 
"The fast and large increase in rates contributed to the collapse of these banks," Dawit Kebede, a senior economist at the Credit Union National Association (CUNA), said in a statement. "This failure of financial institutions will cause the Federal Reserve to be more cautious about unforeseen events that could cause instability."
Furthermore, Goldman Sachs updated its forecast after the bank closures and now does not expect the Fed to raise interest rates during its next meeting on March 21-22. 
However, the Fed may pause hikes for that particular meeting before getting back on course and increasing interest rates again at future meetings in the hopes of lowering inflation, according to a forecast by the Conference Board, a non-profit think tank. 
"While inflation remains the most important threat to the real economy, and this week's CPI and retail sales reports may further underscore this fact, this financial crisis might prompt the Fed to not raise interest rates at the March 22 meeting," The Conference Board said in its forecast. "Instead, the Fed might state that it is pausing its campaign in order to wait for financial market volatility to die down and then resume tightening as appropriate once it feels confident that there will be no dislocations caused by its actions. 
"Even with a pause, we believe several more interest rate hikes are in store before the Fed completes the cycle," The Conference Board continued.
If you want to take advantage of interest rates before they potentially go up, you could consider shopping for the right mortgage. Visit Credible to speak with a mortgage expert and get your questions answered.
INFLATION COOLS BUT INTEREST RATE AND RECESSION FEARS REMAIN 
Have a finance-related question, but don't know who to ask? Email The Credible Money Expert at [email protected] and your question might be answered by Credible in our Money Expert column.
link