Ketki Jadhav
Jul 03, 2023 / Reading Time: Approx. 6 mins
Listen to What Changes for the Existing Home Loan Borrowers of HDFC Ltd. After Merger with HDFC Bank
The historic and long-awaited merger between HDFC Bank Ltd. and Housing Development Finance Corporation (HDFC) Ltd. has officially taken effect as of July 01, 2023. On June 30, 2023, the boards of HDFC Ltd. and HDFC Bank granted their final approval for the merger. HDFC Ltd. branches are continuing their operations, but they have been rebranded as HDFC Bank. Following this reverse merger between a parent company – HDFC Ltd., and a banking giant – HDFC Bank Ltd., HDFC Ltd. has officially ceased to exist as of July 01, 2023.
A merger refers to the process of two distinct businesses, companies, or organisations coming together to form a single company. It involves the integration of resources, operations, and management to create a single company. Mergers are significant business transactions that offer mutual benefits to the involved parties. By combining their strengths, expertise, and market presence, the merging businesses can achieve economies of scale, enhance their competitive position, and expand their market reach. Furthermore, mergers often lead to cost savings and increased profitability through shared resources.
This article aims to answer several queries from HDFC Ltd. home loan borrowers regarding what changes for them after the HDFC and HDFC Bank merger has taken place.
1. Are there any changes in the borrowing conditions after the merger?
The merger between the largest private sector lender and the largest private bank in the country holds different implications for the customers of both entities. With the combination of these two entities into a single financial services giant, significant changes are expected for the customers, impacting their overall banking and borrowing experience. While not many effects are expected for HDFC bank customers, home loan borrowers of HDFC Ltd. may encounter certain modifications in their borrowing conditions.
2. How will it impact the home loan interest rate?
The process of benchmarking home loans differs between banks and Non-Banking Finance Companies (NBFCs). Since October 2019, banks have been required to link the interest rates of all floating-rate retail loans to an External Benchmark based Lending Rate (EBLR), such as the RBI's Repo Rate, 3-month treasury bill, 6-month treasury bill, or other market-linked benchmarks published by Financial Benchmarks India Pvt. Ltd. (FBIL). In contrast, NBFCs are not obligated to link their retail loans to an external benchmark.
HDFC Ltd. is now operating as HDFC Bank, and like any other bank, it is regulated by the Reserve Bank of India (RBI). Before the merger, HDFC Ltd. functioned as a Non-Banking Finance Company (NBFC) and set its own interest rate benchmarks. However, with the transition to EBLR, home loan interest rates are linked to an external benchmark rate determined by the RBI, improving transparency and adaptability to changes in the market.
The transition to EBLR is anticipated to enhance transparency and accountability in the loan pricing system. Should the bank opt to align home loan interest rates with the EBLR, borrowers may experience benefits through potential interest rate reductions. However, it is crucial to acknowledge that the bank's decision will be influenced by the terms of existing agreements with customers. While there is no assurance regarding rate reductions, there exists the possibility of lower interest rates following the merger.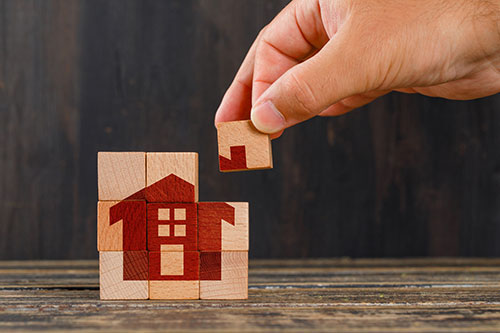 Image source: www.freepik.com
Join Now: PersonalFN is now on Telegram. Join FREE Today to get 'Daily Wealth Letter' and Exclusive Updates on Mutual Funds
3. Will the home loan terms and conditions change?
While there is a possibility of a reduction in the interest rate, the terms and conditions stated in your home loan agreement will remain unchanged. Borrowers will remain obligated to make their Equated Monthly Instalments (EMIs) according to the existing repayment schedule.
4. Will there be a change of loan account number?
Your loan account number will remain unchanged and will continue to serve as the primary reference for all future communication with HDFC Bank Ltd.
5. Is my loan transferred to HDFC Bank?
Yes, on the effective date of the merger, i.e., July 01, 2023, your loan account is transferred to HDFC Bank. However, take note that your customer login credentials remain the same, allowing you to continue accessing the portal you have been using and enjoying the available services without any changes.
6. Will I have to submit a new mandate for the EMI deductions?
It remains unclear whether a new bank mandate will be necessary. Nevertheless, HDFC Bank might request certain HDFC customers to update their KYC (Know Your Customer) details, and in some cases, particularly for those who make instalment payments using post-dated cheques, they may be required to submit a new NACH (National Automated Clearing House) mandate. Moreover, it may be necessary to provide post-dated cheques in favour of HDFC Bank to facilitate the seamless continuation of auto-debit for home loan EMIs after the merger. These measures aim to ensure a smooth transition and uninterrupted payment processing for borrowers.
7. I do not have a Savings Bank Account with HDFC Bank. How can I check my loan account details?
The login credentials for home loan accounts are distinct from net banking credentials. Therefore, HDFC home loan customers who do not hold a savings or current account with HDFC Bank can access their home loan information through the dedicated home loan section on the HDFC Bank website.
Additionally, even after the merger, you will be able to continue accessing the HDFC portal and mobile app using your login credentials.
For existing HDFC Bank customers who possess a savings or current account, home loan details can be accessed through the bank's net banking portal.
8. My home loan is already sanctioned. How and when will it get disbursed?
Once the property has been technically appraised by a representative appointed by the lender, all legal documentation has been finalised, and you have made the full down payment for the property, you will be eligible to receive the disbursed loan amount.
To request the disbursement of a home loan, you can raise a disbursement request by logging into your account on the lender's website, contacting a home loan relationship manager, or sending an email to [email protected]. Alternatively, you can submit a disbursement request in the prescribed format at the nearest HDFC Bank home loan branches.
9. I have recently received the complete disbursement of the loan amount, but my EMIs are yet to commence. How will the merger affect my existing loan?
Your loan will not be affected by the merger. The repayment cycle and schedule of EMIs will remain unchanged, following the existing loan repayment schedule. Furthermore, there will be no alterations to the terms and conditions, and the applicable interest rate will remain the same. Any changes, if applicable, will be communicated to you by the lender in a timely manner.
10. My home loan application is in process. Where and how can I submit the necessary documents?
To submit the required documents, you have several options. You can raise a service request with your home loan relationship manager, or you can send an email to [email protected]. Alternatively, you can visit the nearest HDFC Bank home loan branch and drop off the property documents for verification.
11. How can I opt for prepayment or foreclosure of my HDFC home loan?
If you have any inquiries regarding prepayment or foreclosure of your home loan, you can visit HDFC Bank branches in person to seek information and guidance. You can also reach out to [email protected] via email or connect with their call centre for further support.
12. Will I have to pay any fees or charges if I opt for prepayment or foreclosure of my HDFC home loan?
You can check the Fees & Charges Section available on the website to get information regarding fees and charges. You can also recheck your loan agreement for specific details pertaining to fees and charges.
13. Can I walk into any HDFC Bank for home loan-related support?
The process for servicing Home Loans has not been changed and is conveniently accessible through HDFC Customer Portal. Even after the merger, you can continue to use the Customer Portal for any services related to your Home Loans. If you visit any of the HDFC Bank branches, the staff will assist you in accessing the Customer Portal via a link or QR code. In case your query/request cannot be resolved through the Customer Service Portal, the branch staff will help you formally log the query/request in the system. You will then receive timely communication regarding the resolution timeline for your query/request. Rest assured, your query or request will be addressed accordingly.
14. Can I opt for a Top-up Loan?
After 12 months of the final disbursement of your existing Home Loan and once you have taken possession of the financed property, you are eligible to apply for a Top-up Loan. To apply, you have the option to visit the lender's website, contact their helpline, or visit the nearest HDFC bank branch for home loan servicing.
15. How can I get the interest certificate for my home loan?
You can choose to download your interest certificate from the following options:
– Accessing your account on the customer login portal
– Requesting the certificate through WhatsApp
– Sending an email to [email protected]
– Visiting the nearest HDFC Bank branches that handle Home Loans
16. Is there any change in the process of loan ROI conversion?
The process for converting your loan ROI remains unchanged, and you can avail of this facility by visiting the HDFC Bank branches that handle home loans. Alternatively, you can send an email to [email protected] or reach out to the customer support numbers. For information regarding any applicable charges, please consult the customer service.
In Summary:
The merger between HDFC Ltd. and HDFC Bank brings forth several changes for the existing home loan borrowers. One significant change is the linking of interest rates on home loans to an external benchmark, in line with the regulations for banks. This transition ensures transparency and aligns the interest rates with market dynamics. Additionally, borrowers can benefit from the extensive banking network and services provided by HDFC Bank. While the merger introduces adjustments, it also presents opportunities for borrowers to leverage the combined strengths and expertise of both entities, leading to enhanced customer experience and a more comprehensive range of financial solutions.
---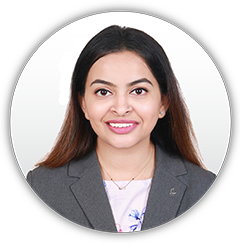 KETKI JADHAV is a Content Writer at PersonalFN since August 2021. She is an MBA (Finance) and has over seven years of experience in Retail Banking. Ketki specialises in covering articles around banking, insurance, personal finance, and mutual funds and has been doing it for over three years now.
---
Disclaimer: Investment in securities market are subject to market risks, read all the related documents carefully before investing.
Disclaimer: This article is for information purposes only and is not meant to influence your investment decisions. It should not be treated as a mutual fund recommendation or advice to make an investment decision.
link